What to expect at Hyperborea
Hyperborea is a camping, arts and cultural event in the Canadian Shield where like-minded people come together to radically express ourselves, share our art and become our best selves.
The organizers of Hyperborea do not curate music or activities. We book the field, rent porta-potties, coordinate logistics and volunteers, approve theme camps and art projects. All of the music and other activities are provided by participants. The art, dance, costumes and culture that makeup Hyperborea are determined and created by the community itself, and make this event unlike any other.
We strive to be radically inclusive. All are welcome, whether you've been to Burning Man ten times, or have no idea what it is– you're welcome in our community.
We support radical self-reliance and leave no trace, there are no facilities on-site. Come prepared! Bring your own food, water, shelter and supplies for the weekend. However, If you bring something in, make sure you have space to bring it out with you.
This event is run in accordance with the 10 Principles of Burning Man – with a Canadian flare, that makes this a gathering unique.
Learn more about Burning Man's 10 Principles
What's in a name?
Hyperborea comes from Greek mythology. It is the city of plenty beyond the northern winds. This is where we explore the invention of new things, the discovery of new worlds, and journey into the great unknown.
This Year's Theme: Tempest
Time, the creator and destroyer of all things, pushes us forward inevitably. At times, we follow our brightest symbols, the guiding lights that point to our true north. At times, we pause at divergent roads, each path disappearing into the future.
But then there are times of chaos and magic, of tremor and tumult. These are occasions of tempest, where the sheer entropy of nature reveals itself in its most elemental form. Neither good nor evil, it simply is, and it flows. Storms of wind and rain rupture the skies, and birth moments of physical, mental and emotional turbulence. Instinct demands to resist, and fear screeches to flee – yet there is stillness to be found at the core. Often, the only way to weather this is full immersion in this dance of energy and lightning. Indeed, much art is born from such mastery of storms: from such destruction comes much creation.
This time of tempest will come the fourteenth of May in Stone Mills. All the world's a storm, and here is ours. What will you create? What will you destroy?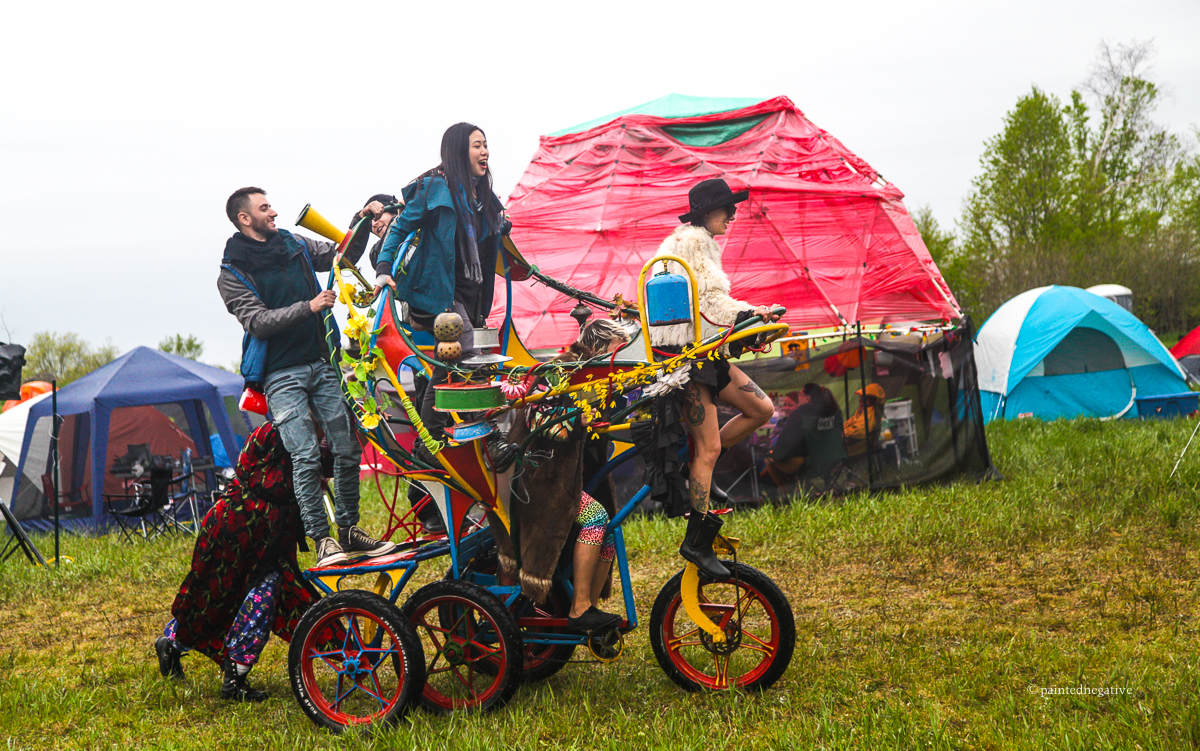 Photography by paintednegative